J.Vishnu Shankar:
Elections are underway in 2 important south Indian states, Tamil Nadu and Kerala. As we all know BJP is at best a fringe player in both the states and will be content winning a couple of seats, if at all. BJP is a fringe party in Andhra Pradesh too and in Telangana, its influence is largely confined to Hyderabad. It is only in Karnataka that it has a respectable presence and has even formed the government under BS Yediyurappa some time back.
Why is BJP so weak in south? After all it's a party with a wide cadre and a powerful ideological partner, RSS. Its central leaders are recognised nationally. Its senior leaders like Vajpayee, Advani and now Modi are household names. The party has been in existence for the last 50 years and is the only true blue opponent nationally to the Congress. It has formed popular governments in the centre first under PM Vajpayee and now Modi. Then why is it that it has such a fringe presence in the south?
There can only be two reasons. 1) The southern voter has never taken the BJP seriously even while being fully aware of its strength nationally or 2) The BJP never really bothered to win over the trust of the south Indian voter. It is curiously a combination of both the above and both scenarios are actually linked to each other. Here is why I say so.
BJP is unable to transcend the regional language barrier.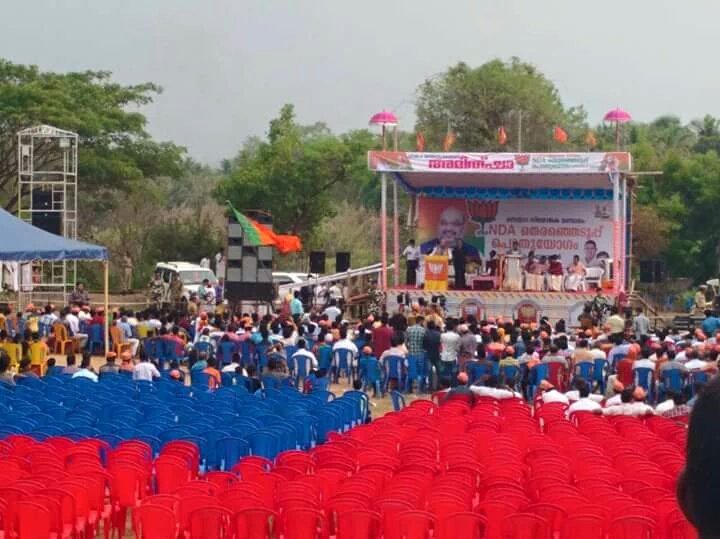 As you can see, not just in South, BJP's presence in the eastern part of India too is minimal. States like Orissa and West Bengal have not been great BJP strongholds either. It is only now that BJP is becoming a force in Assam. Its presence in North eastern states too is meagre. For a long time BJP was a Hindi heartland party. Even in Maharashtra, the present BJP government id the first ever in history. In all states where the regional language is a dominant language, BJP has not made much progress. For ex, state like AP, Telangana, TN, Kerala, Odisha, WB, Punjab. Its initial success in Gujarat and in Assam ( if it wins now) can be attributed to communal polarisation where religion became the main issue. Karnataka and Maharashtra are the only 2 states where it could breach the language barrier. Don't forget BJP's (or its previous avatar Jan Sangh's) earlier slogan was "Hindi – Hindu – Hindustan". BJP may have publicly discarded this slogan, but privately speaking, the slogan is still very close to its heart.
South has always rejected "Delhi Bossism" and wants independent CMs
Southern India is comfortable with leaders who are their own bosses. Telugu Desam came into being because a Congress CM was publicly humiliated by Rajiv Gandhi. DMK and AIADMK continue to rule the state because they are their own bosses. Even in Karnakata, Yediyurappa of the BJP was his own man. Karnataka's strong congress CMs like SM Krishna and Devraj Urs were very independent. In Andhra YSR was his own boss whie being  very loyal to the Gandhi family. Every Congress CM in AP and Karnataka who was seen as too subservient to the central leadership, was routed out quickly. Telangana elected KCR even though Congress went to great length in forming the new state. That is because no Congress leader in Telangana was seen as the BOSS who was his own leader.
Can BJP allow regional leaders to grow in South India? It looks highly unlikely. BJPs tallest leader in South is Venkaiah Naidu and it is very doubtful whether he can win his own election. BJP could not allow regional leaders in south to grow even under the benign leadership of Vajpayee and Advani. The party is far more centralised now under Modi and Amit Shah. People in south don't accept subservient CMs and BJP cannot allow strong, independent leaders.  So it's a stalemate for the BJP in the south.
South does not like someone from rest of the country to start acting like a "saviour and messiah"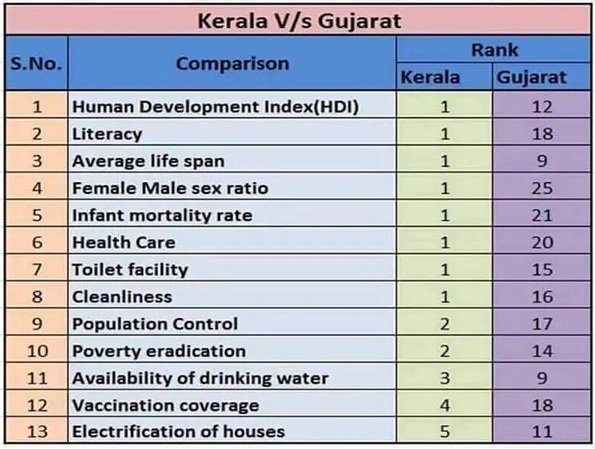 Anyone who followed last few days developments in Kerala will know what I am saying. Modi is used to going to different states and say that he and his party have come "to save the people from the wretched rule that they have all along been subjected to". He did this in Bihar and was rejected. He continued the same in Kerala and in his enthusiasm for using "strong language" compared Kerala to Somalia. This hurt Malayalee pride very badly. Malayalees took to social media in full force denouncing the attempt to picturise the state as "underdeveloped and waiting for a saviour to rescue them from their wretchedness". The twitter hashtag #pomonemodi ruled the internet (loosely translated as go-go you kid Modi) and BJP was left licking its own wounds. South India has always been more developed than the rest of the country and south Indians know this. BJP has to do better than merely "act like god out to save them from misery". Some parts of the country may have bought Modi's image as someone who developed Gujarat but educated Malayalees were quick to swamp the internet with comparisons of Kerala and Gujarat on several development indicators.
Modi and BJP will have to do some course correction if they are serious on winning the trust of south Indians. 1) Stop acting like gods. South Indians are already well developed and they know it. 2) Get out of the Delhi mind-set. Let local leaders bloom  3) Respect local culture, language and stop using tactics which might win it for you in the Hindi heartland and most importantly 4) Compete in the right earnest. You are only a fringe player here and hence there is no option than to accept it and fight humbly like a beginner.